Why users choose our
Grammar Checker
🌎 English
Grammar, spelling & commas
💡 Convenience
Try now
🪙 Free Check
Unlimited punctuation check
🎯 AI-powered
Instantly corrects
👍 Rating
4.7 based on

5130

reviews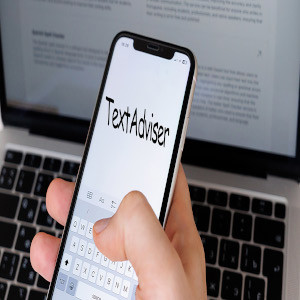 TextAdviser is your go-to online grammar and punctuation checker, ensuring that your written content meets the highest standards of clarity and correctness. Our advanced syntax verification tool meticulously checks every sentence, acting as a reliable grammar corrector. Whether you're a seasoned writer or just polishing up an email, TextAdviser is the free, user-friendly solution for perfecting your English.
The comprehensive grammar checker scans your text, detecting and fixing errors in spelling, punctuation, and sentence structure. No more worries about misplaced commas or confusing syntax—TextAdviser has got you covered. It goes beyond a simple spell checker, offering a holistic approach to enhance the overall quality of your writing.
With TextAdviser, you can trust that your content will be error-free and polished, allowing your ideas to shine without the distraction of grammar mishaps. Check, verify, and correct with confidence using this powerful online tool, and let your words make the impact they deserve.
The service allows you to check the grammar, spelling and punctuation of English text. You can choose another language on the website's main page. We recommend checking spelling first, then punctuation.
Users without registration can check texts up to 1000 characters in length, while registered users can check texts up to 1500 characters. The Pro version allows you to check texts up to 100,000 characters in length, has a separate queue, and disables ads.
Spelling check
After the spelling check, possible errors are highlighted in yellow. You can click on the highlighted words for detailed information and to choose from correction options. Click on the appropriate option to correct the error in the text.
Punctuation check
The punctuation check corrects up to 80% of possible errors in punctuation marks. After the check, the marks are highlighted in different colors:
Orange - the program changed a capital letter in the word,
Red - there is a high probability of an error in this mark,
Yellow - a new mark has been inserted where there was none before,
Green - the program agrees with this mark.
By clicking on a mark, you can remove it from the text. By clicking on an orange word, you can return it to lowercase. Punctuation changes the meaning of the text, so make sure to place marks correctly!
Mobile applications for android and ios.
Automatic punctuation placement
The service enables automatic placement of punctuation marks in the text: commas, periods, dashes, colons. This allows you to quickly type the text for subsequent use.
Properly placed punctuation marks help to accurately understand your written speech.
Thanks to punctuation, we place necessary emphasis on important details.
If you were to write a text without using any punctuation marks at all, it would turn into a mess.
Pauses (commas, periods, ellipses), emotions (exclamation and question marks), uncertainties – here is a short list of feelings expressed through punctuation.